Would you like to progress in your fills and solos?

Here are a few patterns from a new – not yet published – drum book called
Melodic Possibilities
. The exercises can be practiced on a simple pad or on the drums. They will give you hours of pleasure and rhythmic discoveries!


In this video, I play two exercises:
The first exercise is in 12/8.

The second exercise is the transposition in 3/4 of the first one.
The tempo is 120 BPM, and I play each pattern twice.
I suggest practicing much slower at first

(around 40 BPM), in separate patterns and

counting out loud

.

The more you know the two exercises, the easier it will be to tackle the rest of the book which is really intense!

Learn them by heart!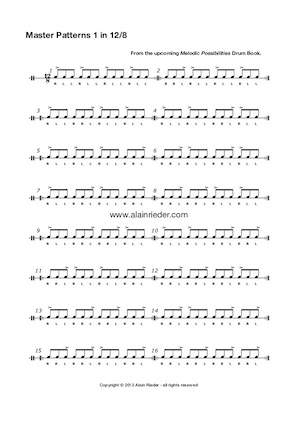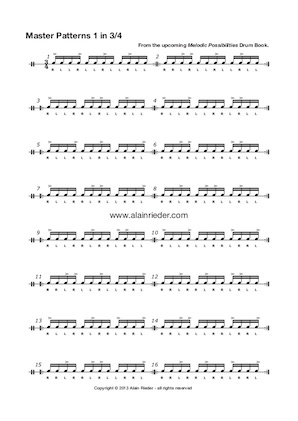 Time Manipulation Drum Book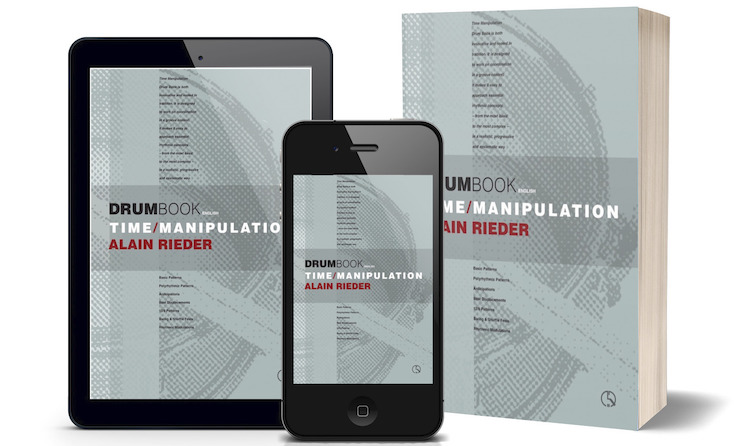 Print version available
15% off with code SEPTEM15
30% automatic discount from 5 copies
free shipping worldwide
digital version distributed by Hudson Music

Fun, inspiring, and educational
Modern Drummer Magazine (USA), 2019
Back