J'ai le plaisir d'annoncer la disponibilité de mon Time Manipulation Drum Book au format ebook, en version française et anglaise.
Distribué par Hudson Music,
The magic drum book to help you work on your coordination in a groove context.
Basic and polyrhythmic patterns in 4/4 & 12/8, rhythmic displacements, implied metric modulation, and much more!
Cette version est prévue pour être lue sur tablettes iPad ou Android, mais elle peut aussi être lue sur smartphone ou ordinateur.

L'audio peut être écouté simplement en touchant l'écran, mais les fichiers mp3 peuvent également être téléchargés pour être lus à part.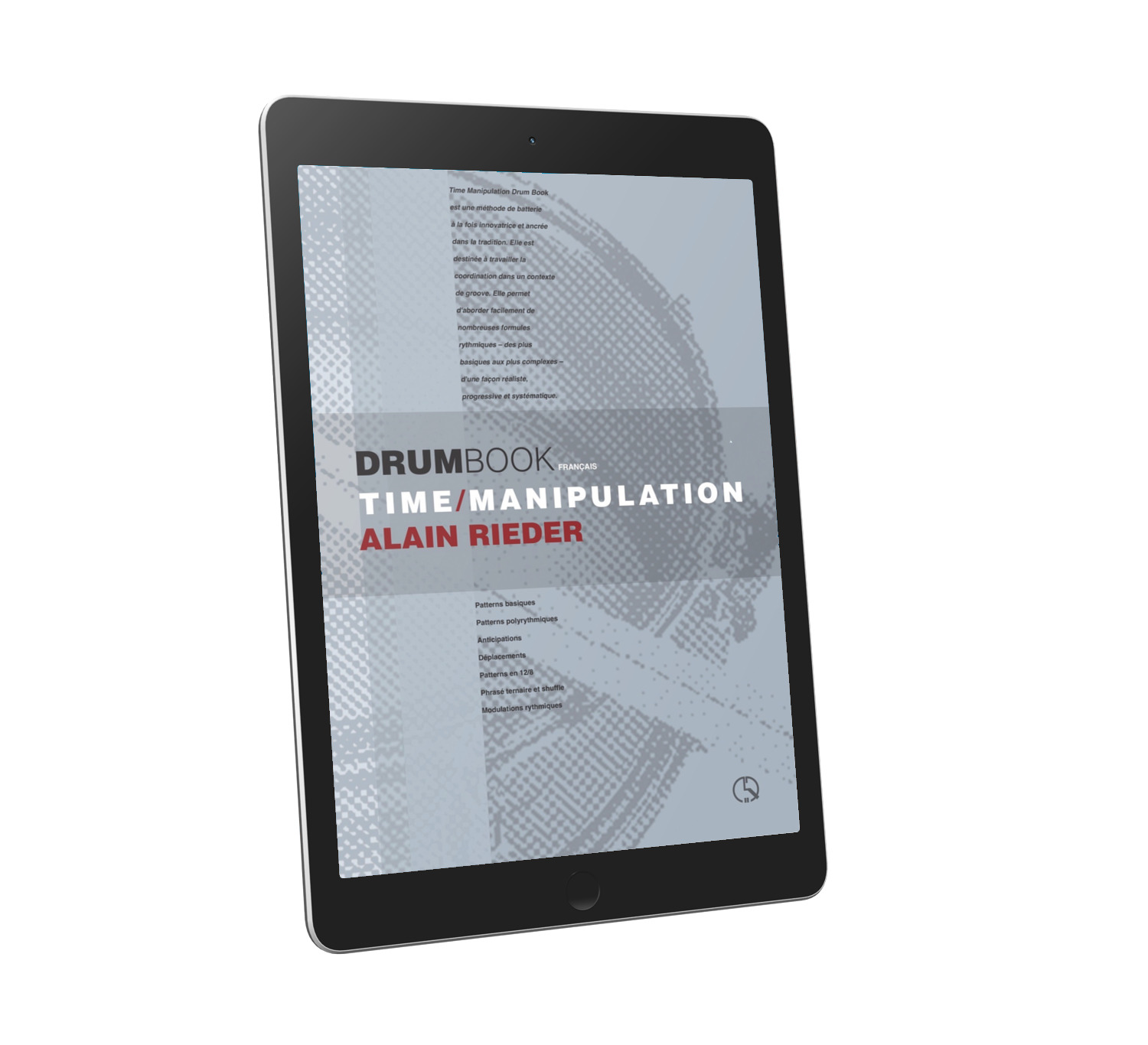 Ludique, inspirant, et éducatif. Modern Drummer Magazine (USA), 2019
La matière est sophistiquée, précise, hautement informative et très musicale Drums & Percussion Magazine (D), 2019
Time Manipulation Drum Book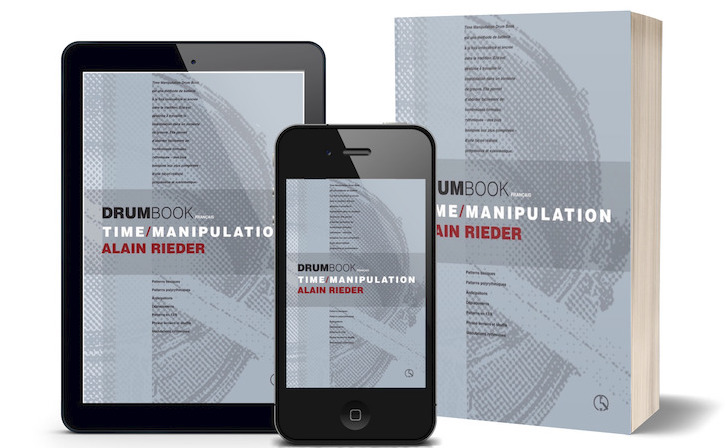 Ludique, inspirant, et éducatif.
Modern Drummer Magazine (USA), 2019
Version imprimée disponible dans le monde entier
Version ebook chez Hudson Music
Retour