The magic drum book to help you work on your coordination in a groove context.
Basic and polyrhythmic patterns in 4/4 & 12/8, rhythmic displacements, implied metric modulation, and much more!
Dans la Section 2 de Time Manipulation on forme de nouveaux patterns en utilisant certaines des figures rythmiques de base vues dans la Section 1.
Cela se fait de la façon la plus musicale qui soit, c'est à dire en utilisant les polyrythmies qui sont omniprésentes dans de nombreuses traditions musicales, tout autant que dans les styles actuels.
Ces exercices peuvent être travaillés de diverses façons.
Commencez par travailler les patterns séparément.
Je suggère diverses façons d'enchaîner les patterns de la page, en jouant par exemple deux fois, quatre ou huit fois chaque mesure.
Copyright © John Smith, All Rights Reserved.
Dans cet exemple, chaque pattern est joué deux fois.
Time Manipulation Drum Book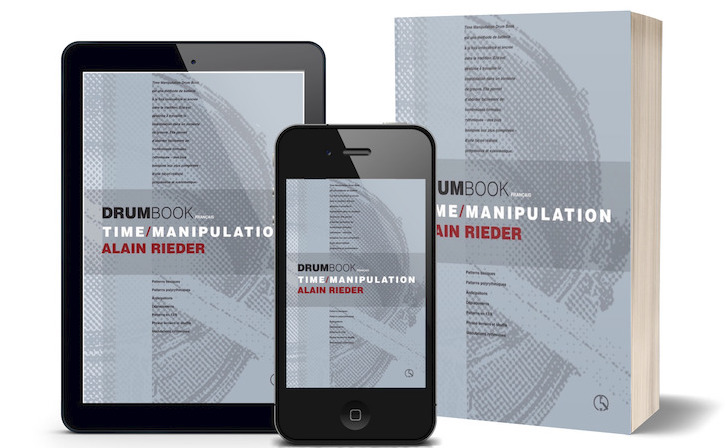 Ludique, inspirant, et éducatif.
Modern Drummer Magazine (USA), 2019
Version imprimée disponible dans le monde entier
Version ebook chez Hudson Music
default_title

Téléchargez des extraits de Time Manipulation Drum Book après avoir confirmé votre inscription.

default_title

Vous serez informé des nouveaux articles de blog et exercices, des promotions et des futurs livres !

default_title

Vérifiez votre dossier spam si vous n'obtenez pas de réponse.
Retour