I am pleased to announce the availability of my Time Manipulation Drum Book in ebook format, in English and French versions.
Distributed by Hudson Music

The magic drum book to help you work on your coordination in a groove context.
Basic and polyrhythmic patterns in 4/4 & 12/8, rhythmic displacements, implied metric modulation, and much more!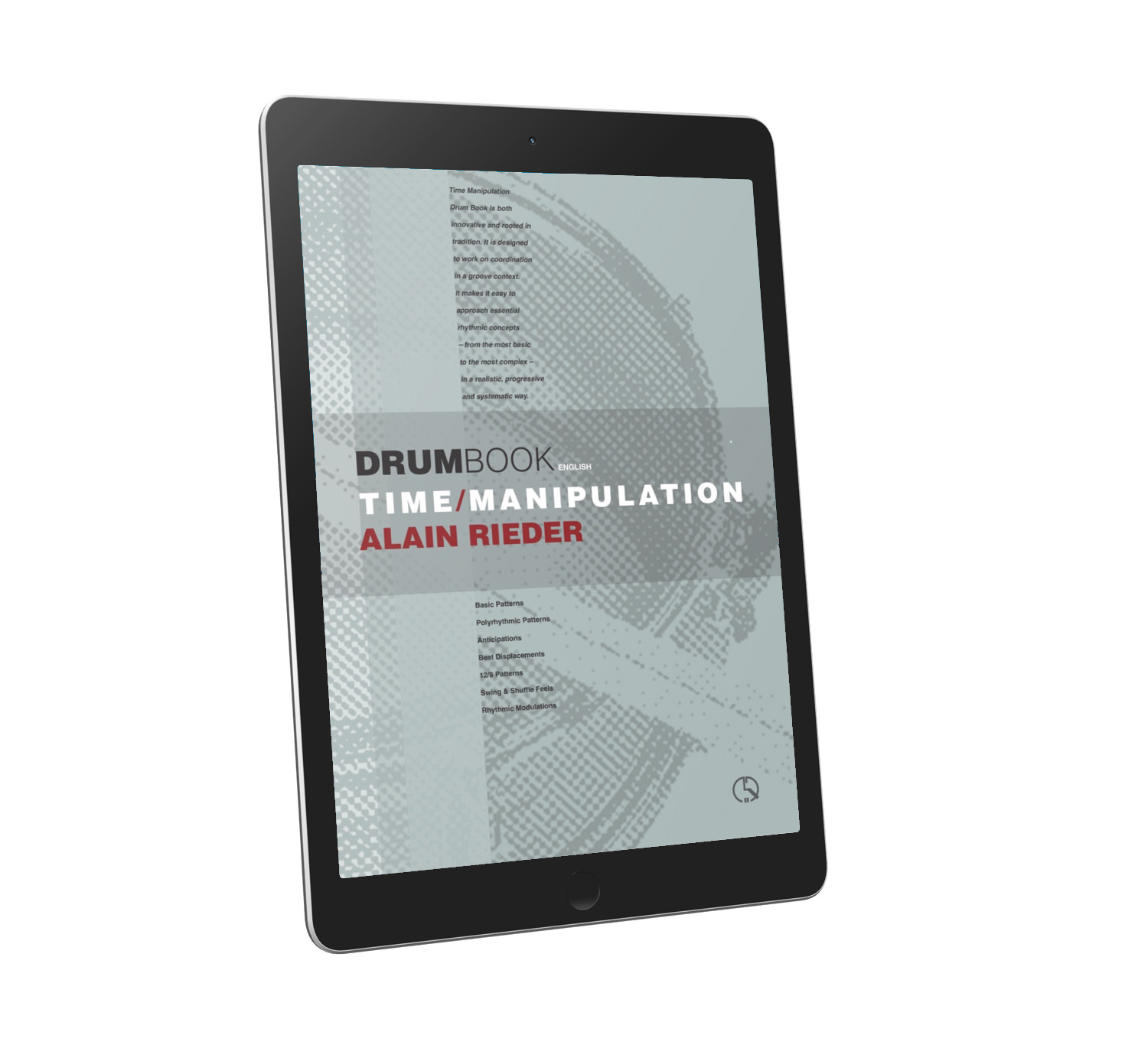 This version is intended to be read primarily on iPad or Android tablets, but it can also be read on computers and smartphones.

Audio can be listened to simply by touching the screen, but mp3 files can also be downloaded for separate playback.
Fun, inspiring, and educational Modern Drummer Magazine (USA), 2019
The material is sophisticated, precise, highly informative and very musical. Drums & Percussion Magazine (D), 2019
Time Manipulation Drum Book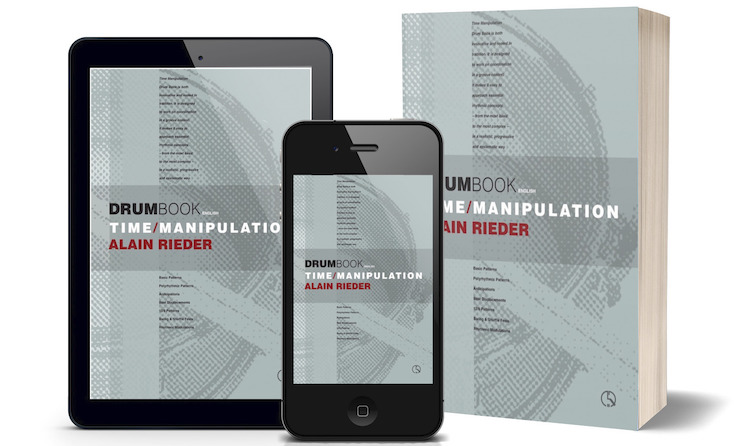 Print version available
15% off with code SEPTEM15
30% automatic discount from 5 copies
free shipping worldwide
digital version distributed by Hudson Music

Fun, inspiring, and educational
Modern Drummer Magazine (USA), 2019
Back