The magic drum book to help you work on your coordination in a groove context.
Basic and polyrhythmic patterns in 4/4 & 12/8, rhythmic displacements, implied metric modulation, and much more!
The exercises in Section 1 of Time Manipulation include most rhythmic figures made of eighth notes and sixteenth notes, and of their equivalent rests.
These exercises can be worked on in a variety of ways.
Start by working on each pattern separately.
I suggest various ways of sequencing the patterns on the page, for example by playing each bar twice, four or eight times..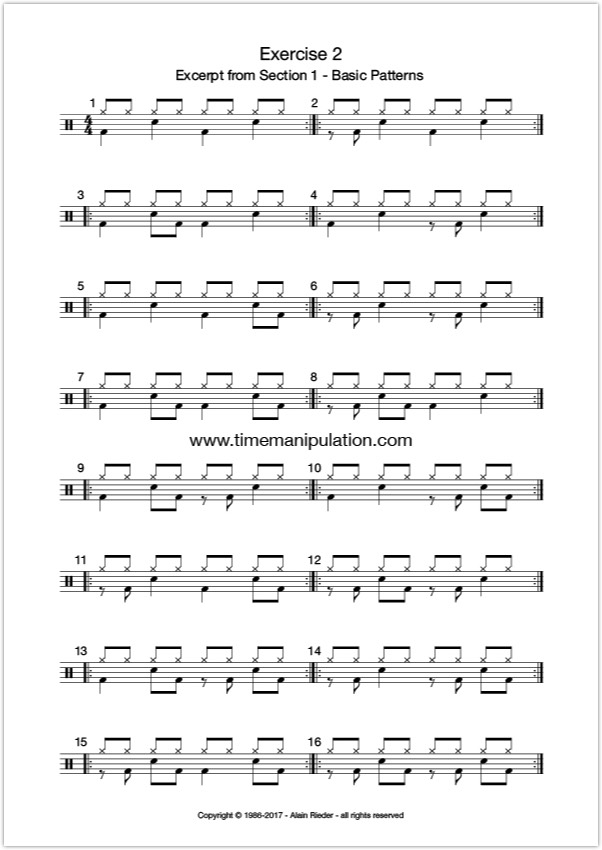 In this example, each pattern is played twice.
Time Manipulation Drum Book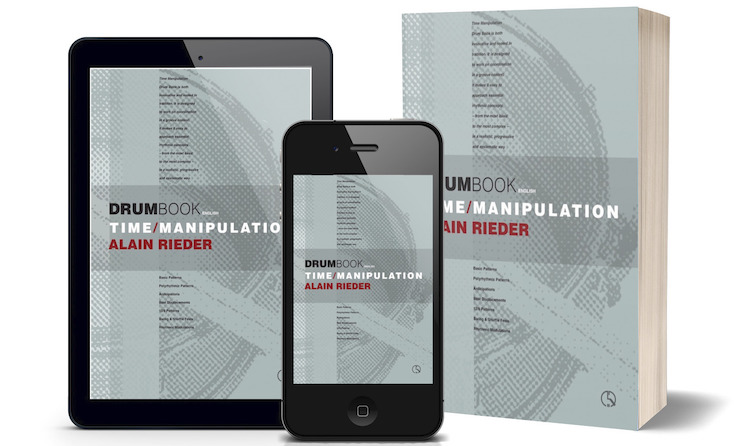 Print version available
15% off with code SEPTEM15
30% automatic discount from 5 copies
free shipping worldwide
digital version distributed by Hudson Music

Fun, inspiring, and educational
Modern Drummer Magazine (USA), 2019
Back