Ostinatos Polyrythmiques - partie 2
Leçon de batterie par Alain Rieder
Voici trois ostinatos de charleston.
Chaque ligne est jouée quatre fois.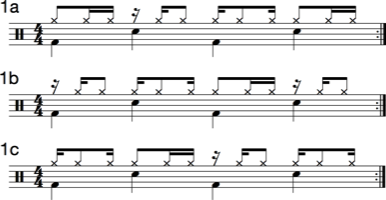 Les mêmes patterns joués en une séquence de trois mesures.

Le même ostinato, appliqué à d'autres patterns de grosse caisse.
L'ostinato peut aussi être vu comme étant à 3/4, et joué sur du 4/4.

Exercice de Groove de 16 mesures
This is Exercise 4 from my Time Manipulation Drum Book (page 25), played with Polyrhythmic Ostinato 5 (page 127).
In this video example, I played each pattern 4 times, before moving on to the next one, and I added ghost notes.


Cet exemple est une application de ce concept, à l'Exercice 4 de ma méthode, Time Manipulation.
Chaque mesure est jouée deux fois, mais dans la version audio le charleston joue le pattern présenté dans les exemples précédents.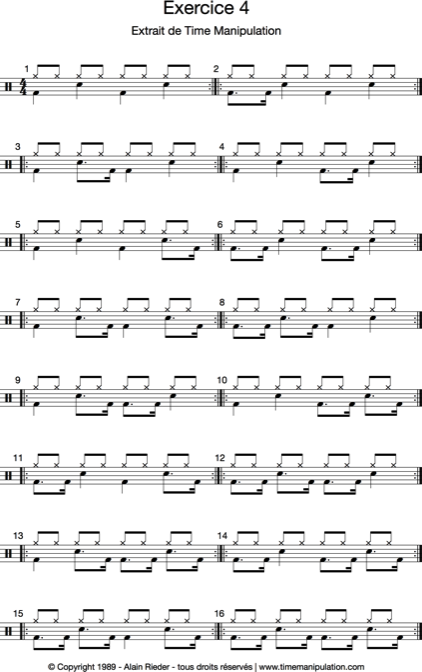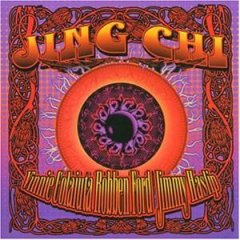 Pour entendre un bel exemple de ce concept rythmique, écouter la piste suivante, qui est un court extrait d'une chanson Jing Chi.

J'ai écrit cet article en 1997, et le CD de Jing Chi est sorti en 2001, mais il illustre parfaitement les concepts que j'ai développés dans cette leçon.

CD: Jing Chi (Tone Center 40212) © 2001
Track 03: Tengoku
Drums: Vinnie Colaiuta
Guitar: Robben Ford
Bass: Jimmy Haslip
Les exemples musicaux sont destinés à votre usage personnel uniquement
© 1998 Alain Rieder - tous droits réservés
video © 2019 Alain Rieder - tous droits réservés
Fair use: short excerpt of Jing Chi's song for educational purpose

Ceci est l'adaptation d'un article que j'avais écrit pour Batteur Magazine, et qui avait été publié dans le numéro d'avril 1998 de ce magazine.
Time Manipulation Drum Book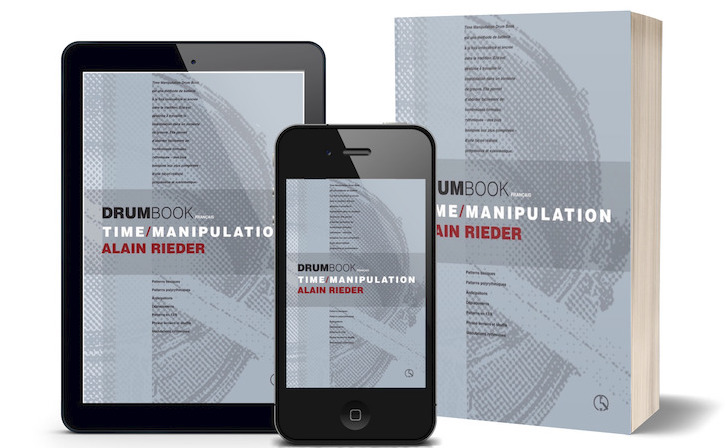 Ludique, inspirant, et éducatif.
Modern Drummer Magazine (USA), 2019
Version imprimée disponible dans le monde entier
Version ebook chez Hudson Music
default_title

Téléchargez des extraits de Time Manipulation Drum Book après avoir confirmé votre inscription.

default_title

Vous serez informé des nouveaux articles de blog et exercices, des promotions et des futurs livres !

default_title

Vérifiez votre dossier spam si vous n'obtenez pas de réponse.
Retour