This coordination exercise is a three-measure cycle
The accent pattern is groups of three sixteenth notes, and it takes three measures for an accent to fall on the first beat.
I played the line twice as written, and then twice again but doubling the unaccented notes.
I played a wood block with my left foot, but you can also play the hi-hat or the bass drum or both.
NB : This exercise isn't part of my
Time Manipulation Drum Book.

Time Manipulation Drum Book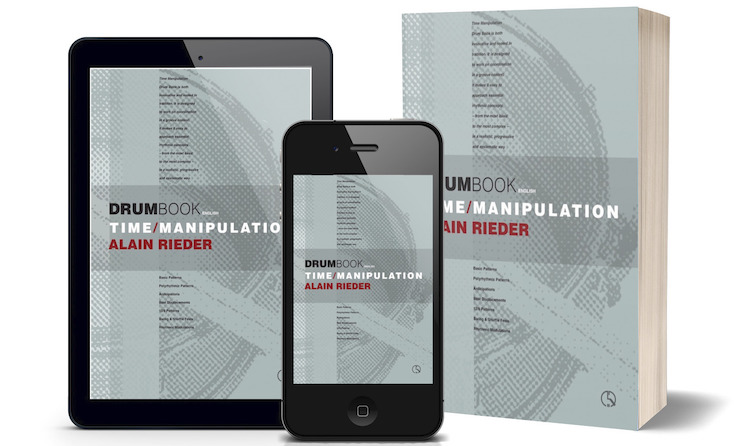 Print version available
15% off with code SEPTEM15
30% automatic discount from 5 copies
free shipping worldwide
digital version distributed by Hudson Music

Fun, inspiring, and educational
Modern Drummer Magazine (USA), 2019
Back