The magic drum book to help you work on your coordination in a groove context.
Basic and polyrhythmic patterns in 4/4 & 12/8, rhythmic displacements, implied metric modulation, and much more!
Section 7 of Time Manipulation shows a number of polyrhythmic ostinatos examples, as well as metric and polymetric modulations. The next three examples demonstrate implied metric modulations, which are to be played while continuing to feel the pulse of the first line. In the first example, all the values of the first line are transformed into dotted values in the second one.
Copyright © John Smith, All Rights Reserved.
The examples are played twice before going on to the next.
You can count the beats in the second line, the handclaps heard in the mp3 example are there to help you.
Time Manipulation Drum Book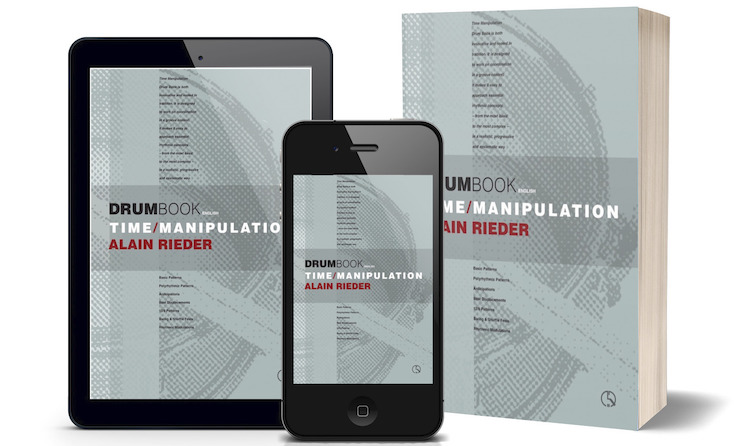 Print version available
15% off with code SEPTEM15
30% automatic discount from 5 copies
free shipping worldwide
digital version distributed by Hudson Music

Fun, inspiring, and educational
Modern Drummer Magazine (USA), 2019
Back