This is the second part of an article that was originally published in Batteur Magazine in 1997. Here I show you how to further develop the pattern that was demonstrated before.
Soul with a Capital "S" - Part 2
Again, one of the patterns seen in the previous part.

The fourth measure is a possible variation of the pattern

One of the rhythmic elements from the preceding pattern
The same pattern, played with 16th-notes

This exercise serves the purpose of integrating the pattern seen in Example 3.
Each bar is played twice.
Musical examples are granted for your personal use only.
© 1997 Alain Rieder - all rights reserved
NB - The previous exercise isn't part of my
Time Manipulation Drum Book
Time Manipulation Drum Book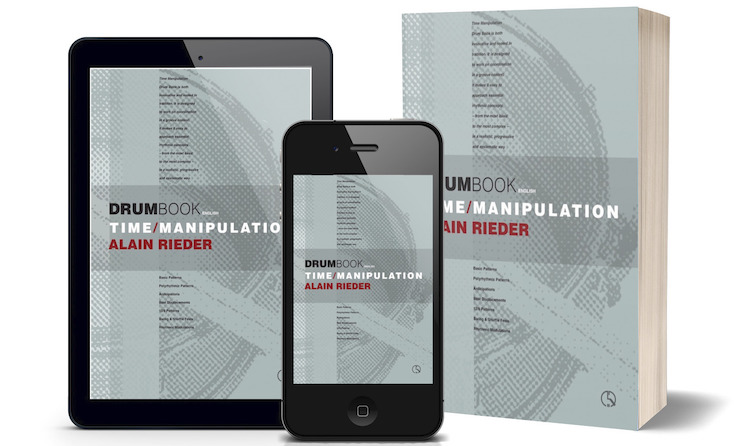 Print version available
15% off with code SEPTEM15
30% automatic discount from 5 copies
free shipping worldwide
digital version distributed by Hudson Music

Fun, inspiring, and educational
Modern Drummer Magazine (USA), 2019
Back