Section 3
of
Time Manipulation
is meant to work on anticipations. Snare-drum and bass-drum notes that are played accented right before a beat, when they are followed by a rest, can be considered as being an anticipation of that beat.
I suggest to play the 16 patterns of the page in sequence, each measure being played twice.
You can work on separate patterns at first, but playing the patterns in sequence is what brings out the real strength of the exercices.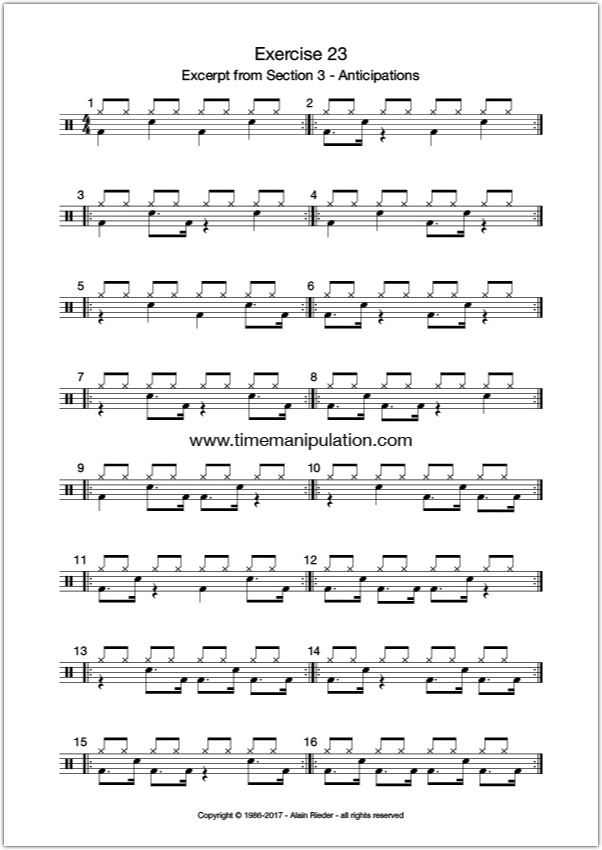 Copyright © John Smith, All Rights Reserved.
Time Manipulation Drum Book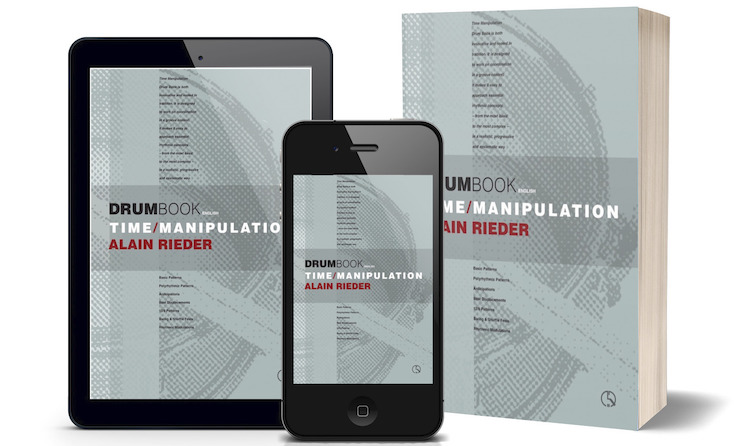 Printed version available worldwide
ebook version at Hudson Music
Back