The magic drum book to help you work on your coordination in a groove context.
Basic and polyrhythmic patterns in 4/4 & 12/8, rhythmic displacements, implied metric modulation, and much more!
Section 4 of Time Manipulation is meant to approach beat displacements in a simple and progressive way. It includes three sets of seven exercises, and I feel they are one of the most interesting series of exercises in the book.
These exercises can be worked on in a variety of ways.
Start by working on each pattern separately.
I suggest various ways of sequencing the patterns on the page, for example by playing each bar twice, four or eight times..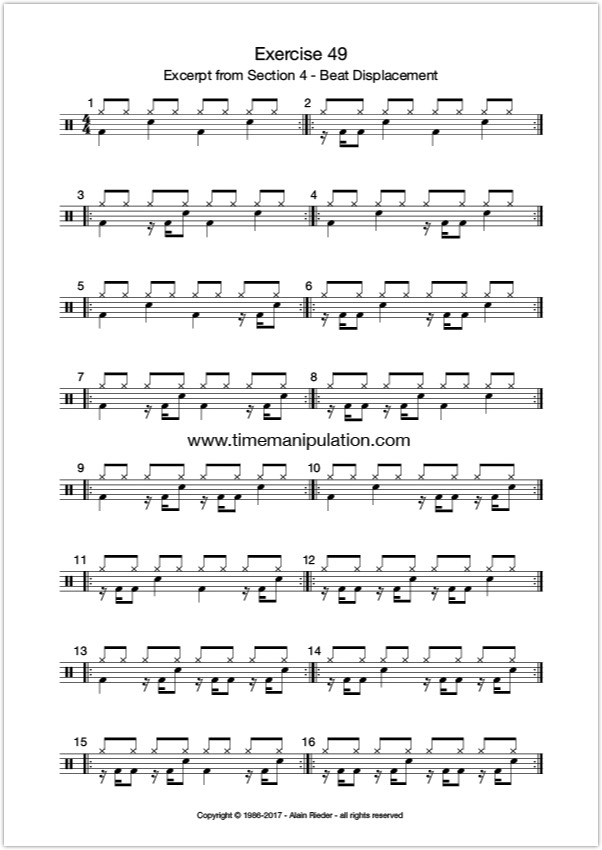 Copyright © John Smith, All Rights Reserved.
In this example, each pattern is played twice.
Time Manipulation Drum Book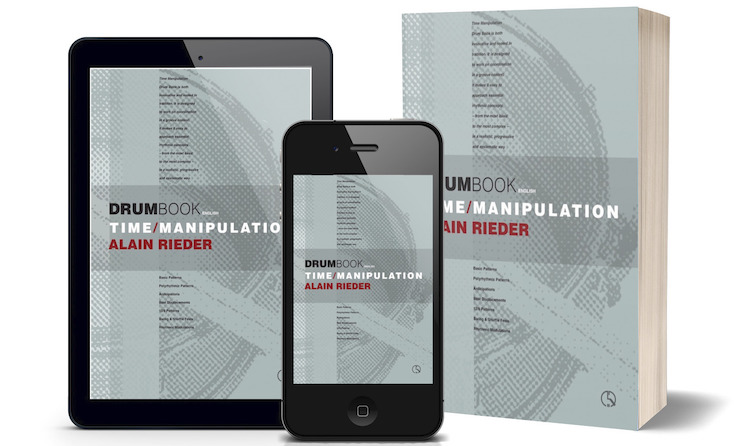 Print version available
15% off with code SEPTEM15
30% automatic discount from 5 copies
free shipping worldwide
digital version distributed by Hudson Music

Fun, inspiring, and educational
Modern Drummer Magazine (USA), 2019
Back